You're late getting up and didn't pack lunch for work. It's too hot to start the oven (we're looking at you, ND in July). You haven't been grocery shopping in a couple weeks and your refrigerator contains nothing but diet coke, butter, and shriveled blueberries. Eh, fast food it is.
Now days, it's easier than ever to find options when eating on the run that won't sabotoge your health and weight loss goals. While fast food tends to be a lower quality of food, that doesn't mean your meal has to inevitably be a total sugar bomb.
Here are some tips to help you navigate the world of fast food when you're watching carbs and sugar.
Burgers - Five Guys, McDonalds, BK, Hardees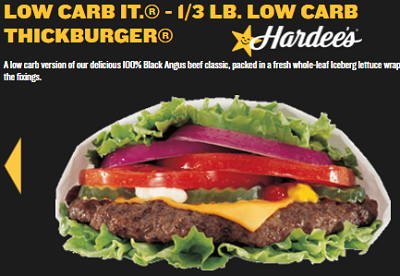 order whatever burger you want and just say "no bun" - many places will give you a fork or see if they can make it into a lettuce wrap
skip fries and opt for a side salad
watch the sugar content of sauces such as BBQ, sweet and sour, or honey mustard
grilled meat is better than breaded
Sandwiches - Jimmy Johns, Subway, Quiznos, Panera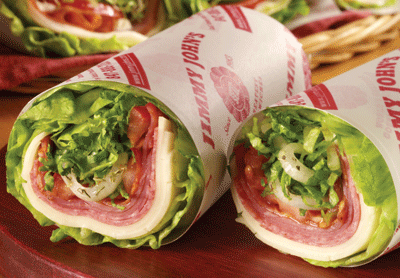 Jimmy Johns - order any sandwich as an "unwich" and they'll make it into a lettuce wrap
Subway/Quiznos - pretty much any sandwich place will make a salad; order extra meat and avoid the chips
Panera - the caesar or greek salad with chicken are the best options at <3 tsp of sugar, as long as you skip the croutons; a cup of broccoli cheddar soup runs about 3 tsp of sugar as well
Mexican/Burritos - Qdoba, Pancheros, Chipotle, Taco Bell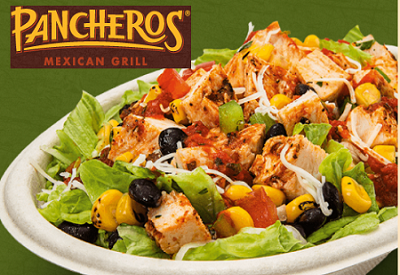 Qdoba/Pancheros/Chipotle - salads, no beans or rice, and add sour cream, cheese, guacamole, and extra meat
Taco Bell/Taco Johns - 2 hard shell or 1 soft taco usually runs around 4-5 tsp of sugar; combine 2 taco fillings into 1 shell
Pizza
order thin crust with extra toppings
pass on the breadsticks (duh)
combine toppings from 2 slices onto 1
Sushi
sashimi = sushi without the rice
beware of imitation crab - fake crab is high in sugar! ask to substitute real crab if possible; you'll probably pay a few extra dollars but it's worth it
Chinese
watch out for the sugary sauces (orange, sweet & sour, plum, duck sauce) and go for kung pao, teriyaki, szechuan, or curry - spicy is better than sweet!
avoid rice and noodles and get extra stir-fry vegetables instead
thin broth soups, like egg drop, are better than thickened soups, like hot and sour (usually thickened with corn starch)