Katie J. Horner, MSN, FNP-C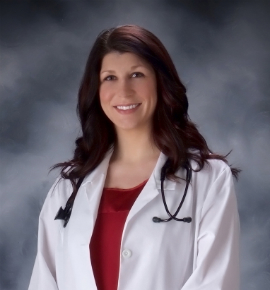 Katie Horner was born and raised in rural North Dakota. She earned her Bachelor of Science degree in Nursing from Jamestown College in May 2008. Following graduation, Katie began her nursing career at Lisbon Area Heath Services. She gained a well-rounded experience by working with a broad spectrum of patients. Pursing the goal of a different nursing perspective that could not be attained in a small rural hospital, she moved out to Washington State in September 2009. There she worked in areas of Medical/Surgical, Emergency Care, Telemetry, and an ICU step down unit where critical thinking skills were developed with more acute patients. Wanting to come back to North Dakota, she moved to Bismarck in December 2011 and took a position in the Emergency Center at St Alexius Medical Center. Katie's experiences have provided unique insights that led her to be very compassionate toward her patients.
Wanting to make a greater impact in her patient's lives, Katie went back to school and earned her Master in Nursing as a Family Nurse Practitioner from the University of Mary in 2014. She is certified through the American Association of Nurse Practitioners. She is also currently a member of the Obesity Medicine Association, Obesity Action Coalition, and the World Obesity Federation. Katie received her bariatric training through Medical Weight Loss Specialists of Fargo with Dr. Spencer Berry, a board certified family physician and Fellow of the Obesity Medicine Association.
Katie is dedicated to living a healthy life and has focused her career on treating obesity and metabolic disease. She is passionate about helping others reach their personal goals and attaining a healthier life.